Fatigue
Now that you're expecting, expect to be tired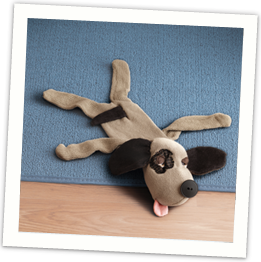 A unique dual iron combination to help you maintain energy
During pregnancy, blood production increases dramatically to support your growing baby, which can result in a depletion of iron stores.1-4 Iron-deficiency anemia can also be caused by impaired iron absorption.1 The result? You may feel tired.
The heme and nonheme iron found in PreferaOB ONE® act together to increase overall iron absorption by 40% and help maintain your energy.1,5,6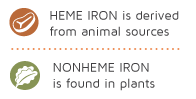 What are heme and nonheme iron?
Heme iron and nonheme iron each come from a different source and, combined, enable the body to absorb the available iron more effectively than from a single nonheme source.6